Carl J. Betts
Operations Manager



Carl (CJ) was previously an Operations / Project Manager with over 15 years of AV industry experience and Project Manager / Logistical Coordinator with over 14 years of experience including government contract logistics, supply chain management, government parts controller as well as contract budget monitoring. Proficient in component design, new part acquisition, life cycle planning, blueprint reading, budgeting, military specifications and requirements as well as standard government policies and federal policies in regards to warehousing and parts management/material security.
---

Christine L. Wade
Chief Operating Officer



Christine is one of the founders of this corporation and is the Secretary / Treasurer and COO. Her many years as a General Manager of manufacturing businesses have honed her skillset for operations. Christine has also specialized in procurement (25+ years), as well as logistics and shipping expertise, with a background in accounting (25+ years) and an entrepreneurial spirit.
---
Design Engineers
We do most of our design engineering in house for A/V, however; we do have several other technology engineers as well as construction that we work with nationwide.
---
Our Teams of Sub-Contractors
Nationwide
We currently are working with excellent sub-contractors in many states, including: Southern California, Nevada, Most of Arizona, Most of New Mexico, Colorado, Northern and Central Texas, Massachusetts, New York, New Jersey, Michigan, Minnesota, North Carolina, South Carolina, Georgia, Northern Florida, Oregon, and Washington. We have never had a problem finding a contractor / installer in any area to date, for either service work or new projects, so if your region isn't listed above, don't let that stop you. We directly supervise and guide our sub-contractors, both onsite as well as daily check-ins via phone or video chat, to insure that the project is going smoothly and our design concepts and engineering as well as the clients needs are always met. Contact us today to get started on your next project.
---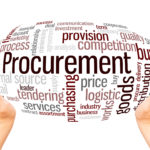 Procurement and Supply Chain Management
We have one of the most experienced and talented teams of procurement professionals ready to assist you in all of your supply chain and government procurement needs.
---

Accounting and Administrative
Our accounting and administrative staff, from CPA to bookkeeper to virtual assistants, work hard to make sure that every detail is covered.